LED Buzzer RFID Tracker RFID Discover Tag
Place of origin : Fujian China ( mainland )
Brand name : Xminnov ODM or OEM
Tag Size: 136X35X16mm
Antenna Size: 131X32mm
Substrate Material: PCB
Antenna Material: Copper Etching
Surface Material: ABS Encapsulation (Option: Logo & Printing)
Operating Frequency: 840MHZ~960MHZ
Protocol: EPC Gen2v2 and ISO/IEC 29167-10
Chip IC: NMV2D CAB0/CAB1
Read and write range: ≥15m/8M(Semi-Passive/Full Passive depends on Fixed Reader)
Operating Mode: Inventory Read or Write
Replacement Battery Life: 3years+ (Depends on operation also)
Programming Cycle: 100,000 cycles
Data EEPROM Retention: 10 years
ESD Voltage Immunity: ± 2KV
Operating Temperature: -25℃~75℃
Storage Temperature: 0℃~25℃
Relative Humidity: 10% ~ 95%(As Less Reading As More Humidity)
Application of LED Buzzer RFID Tracker RFID Discover Tag
When the warehouse the goods too much, speaking, reading and writing as long as use the sweep label will emit light and beep, can accurately locate the location of the required items
Continually monitor the warehousing and storage of raw material,components and finished products real time.
RFID UHF led tag is good used for pick-to-light purpose
Especially in used for warehouse item position, good shelf & pallets locate, clothes & caps finding, library book searching, documents seeking and so on application, Easy Item Discover.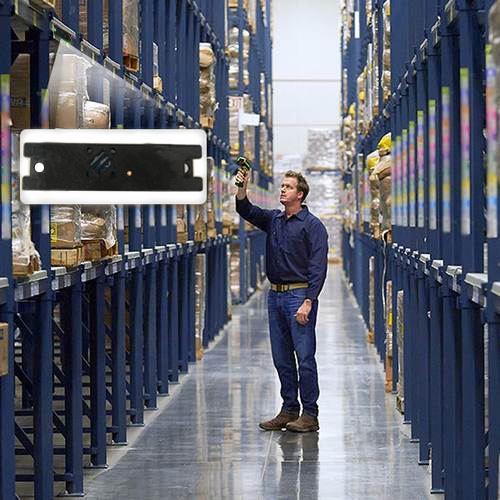 Value Added/Features of LED Buzzer RFID Tracker RFID Discover Tag
Based on TID UID EPC specified numbers for inventory check, it reduce labor cost 80% more than human operation, improved track efficiency, track capacity and track accuracy.
Prevent mistaken & repeated operation take out/put back items from warehouse, pallets, Especially prevent risky and damages during lift up/ lift down some goods that you are looking for.
Active repsonse to the inventory reader with LED lighting indicator and buzzer beep.